From Roof Repair to Roof Replacement, We Are Masters of Our Craft
Rock Hill and York South Carolina Roofing Contractor
North & South Carolina Roofing Contractor
Roofing Company Near You Serving Residential & Commercial Clients
ROOFING COMPANY IN YORK, ROCK HILL SC, & SURROUNDING AREAS
Roofing Services in York SC, Lake Wylie & Surrounding Areas
If you're in the market for a new roof, it's important to choose a contractor you can trust. A good roofing company will be able to help you select the right type of roof for your home and provide quality roof installation services. Rock Hill SC and the surrounding communities is home to many reputable roofing companies, so if you're looking for a new roof, be sure to research your options carefully. One of the best-rated roofing companies in Rock Hill SC is Eason Roofing. With over 30 years of experience in the industry, Eason Roofing has a proven track record of excellence. We offer a wide range of roofing services, from repairs to replacements, and our team of experts is dedicated to providing outstanding customer service. Here are just a few reasons why it is so important for you to hire our professional roofer when working with your residential and commercial roof. A lot of homeowners who need to replace their roofs choose us for their roofing needs. When it comes to quality, value, and service, you're not going to find anyone better than our roofing company in Rock Hill, SC, York, SC, and surrounding counties.
Confidence in Your Investment: By hiring our professional roofing contractors, you are ensuring that the work will be done to industry standards. Not only will your roof look better when it is finished, but you can also rest assured knowing that all of the proper steps have been taken to make sure your home is protected.

Proper Safety Measures: Hiring our professional roofing contractor means you don't need to worry about safety issues because we know how to properly protect you and ourselves while working on the roof. While this may seem like a minor thing, it can actually be the difference between life and death when working toward high places.

A Variety of Services: Since we specialize in roofing, you are not only ensuring that the job will be done right, but we can also help you access other ways that your home can benefit from a new roof.

Industry Knowledge: Even if you have a great deal of experience in roofing, you don't have the kind of knowledge our professional contractor has. Not only do we know how to work with all types of roofs and materials, but we also know what products are best for your home and what approach will be the most efficient. We can also offer advice on how to maintain your roof so that you can save money in the future.
We Have a 100% Satisfaction Guarantee
Over 27 Years of Experience
Industry-leading protocols you can rely on.

We are fully certified & Insured.

We utilize only the best equipment available.

Our work is backed by a 2-year warranty.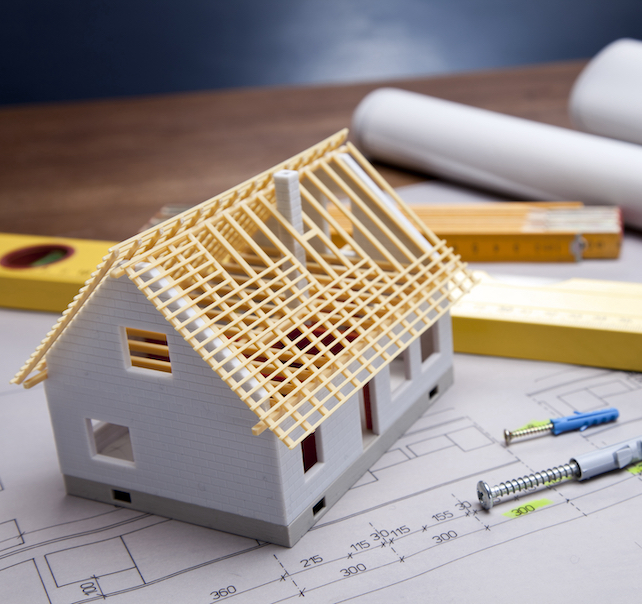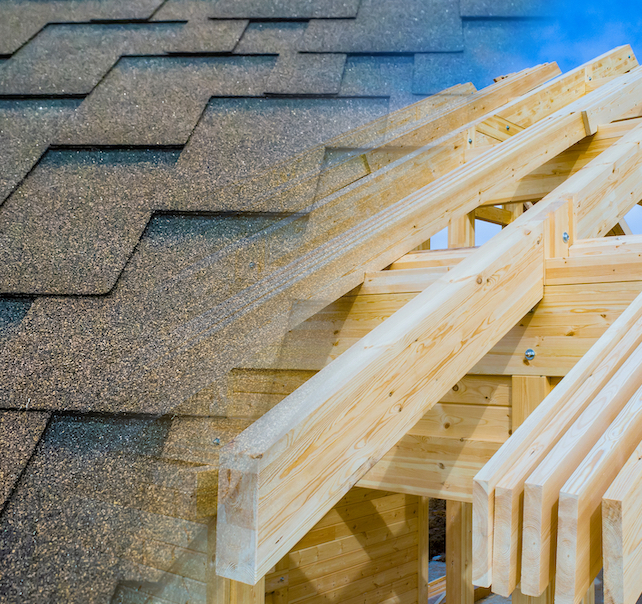 ROOFING REPAIR & INSTALLATION
The roof is usually the first part to suffer damage in a weather-related problem.
This happens primarily because of the severe weather conditions that are not easy to control. This will continue until people think of taking proper preventive measures to avoid these problems. There are basically four different types of roof repairs. One needs to select a reliable roofing company as there may be chances of further damage if the repair process is not appropriately handled. There are many different reasons why hiring Eason Roofing is the best route for roofing repair and installation projects. It could be that you don't have the time or energy to manage this project yourself, or maybe you don't have the knowledge required to get the professional results that you desire. You may even be worried about trying to save money by doing the project yourself, only to end up spending more money later on because of shoddy workmanship. Whatever your reasons are, we got you covered. Call us!
Roof repair where the small holes and damaged areas in the roofs can be repaired using a particular material and patches by professionals to prevent water leakage and restore the strength of the roofs. One needs to look for experienced workers who are efficient enough to handle the work well.

Re-roof installation is where old roofs are removed, and new ones are installed to upgrade them with time. It is also necessary for one to take up this process as soon as possible to ensure that everything is fixed well before there are further damages.

New roof installation is done for a new roof or a repaired existing one so that the house appears attractive. One can also install different types of tiles and shingles to improve the outlook of the roof.

Roof replacement is done if there are damages that have been caused in a big way or when it becomes old and unable to protect from the outdoor elements. The entire roof is removed and replaced by a new one.
Top it Off with Quality!
Need Roofing Contractors in North Carolina & South Carolina? Call Eason Roofing!
Our Services
When you own your own residence or commercial property and something breaks, it is your responsibility to have it repaired. If the roof on your home or business has fallen in or has been destroyed by weather conditions, you will need a professional roof team to assist you. At Eason Roofing, our roofing company has more than 30 years of experience in the roofing industry and are committed to providing top quality work. We are known for our dedication to an exceptional finished product, using only the best roofing techniques. Call us today at (803) 631-4505 to request more information on how our roofing company near you can serve your roofing needs in Rock Hill, SC, Fort Mill, SC, Clover, SC, Lake Wylie, SC, York, SC, and surrounding areas of North Carolina and South Carolina.
Our Service Area
At Eason Roofing, we believe that not all roofing companies are the same. Throughout the time we have been in business, we have committed ourselves to using our experience, training, and knowledge to repair and install beautiful roofs on homes and businesses. We serve residential and commercial clients throughout North and South Carolina. Call us for service in York, SC, Lake Wylie, SC, Clover, SC, Rock Hill, SC, Fort Mill, SC, South Charlotte, NC, Gastonia, NC, and Belmont, NC. Our roofing company is family owned and operated and fully insured, so you can rely on us to get the job done right.
FULL-SERVICE ROOFING COMPANY
Providing Superior Roofing Services
From fixing minor problems to installing complete new roofs, our professional roofers are known for using only the highest quality materials and the most impressive workmanship you can find from a roofing contractor. We have built strong relationships and alliances with trusted roofing manufacturers, which is how we are able to provide our clients with state of the art materials at affordable roofing prices. Our company has taken a great interest in staying up to date with current roofing techniques through constant education and setting the bar for the roofing industry. This allows us to offer you a satisfaction guarantee upon completion.
Finding the best roofing contractor in Rock Hill SC can be time-consuming. You want to make sure that you hire someone professional, honest, and reliable to do your job. There are many things to consider when looking for a good roofing company.
ROOFING CONTRACTORS IN ROCK HILL SC, YORK SC, & SURROUNDING AREAS
Why Choose Eason Roofing
The first thing you need to know is how much experience they have with roofs. Some roofing contractors in York SC, and Rock Hill SC only do roofs from time to time as a side job rather than their primary occupation. This can be okay as long as they have been doing this for many years and understand what they are doing. Another good way to tell how good of a roofing contractor in York SC, and Rock Hill, SC, you are looking for is by asking them what warranties they offer on their labor and if they warranty all materials. This will let you know whether or not they stand behind their work. You should also ask them if they do other work on roofs other than just replacing them. For example, if you need a new roof but would like them to replace your gutters as well, you should ask this question and see their response.
Finally, if they don't want to answer any of your questions, you should definitely look for another contractor. It is important to feel comfortable with who you are hiring to do this type of work because it could cost thousands if something goes wrong. If they don't even answer simple questions that can help determine whether or not they are the right roofing contractor in Steele Creek, NC for you, they may not be a company you want to work with. Eason Roofing is licensed by the State of South Carolina, and we adhere to all the considerations mentioned above. We've been in business for over twenty years, and we have a team of skilled roofing contractors who are licensed, bonded, and insured to provide you with the best possible services. We always stand behind our work 100% with top-notch customer service and a guaranteed warranty that's double the industry standard.
New Roof & Roof Repairs
The surface of a roof covering is subjected to harsh weather conditions. Therefore, it must be made up of durable and aesthetically-pleasing materials. When roofing a new home or business property, a lot of planning is required to determine what type of shingle or other material should be used to satisfy your vision for aesthetic impact and meet environmental requirements.
Asphalt shingles are very popular because they are durable, economical, easy to install and come in many styles. A new type of asphalt shingle that contains recycled rubber is also available on the market. Shingles of asphalt and fiberglass or organic felt and asphalt are more resistant than shingles made from organic materials.
Organic and fiberglass shingles are long-lasting, making them economical in the long run. They come in many colors and offer a wide range of styles. They can last more than 50 years, but they are more expensive than other roofing types.
Metal roofs have many advantages over other types of roofs. They are sturdy, easy to repair, fireproof, rodent-proof, and they can last more than 50 years. Metal roofs are also perfect for homeowners who require lower maintenance. However, they are quite expensive.
Tiles are sturdy and easy to install, but they can break easily, making them expensive for repairs. They come in several shapes and colors and last more than 50 years.
The roof is the most visible part of a house, so it must be practical and reflect your taste as a homeowner. If you need help finding the best roofing material for your home, we recommend you call our experts for a new roof installation and repair service.
Roofing Company | Free Estimates
As you probably know, your roof is constantly under attack from weather elements like rain and snow. If not properly maintained, it can wear down over time, causing problems. As a family-owned and operated roofing company, we value honesty and integrity, so we have a stellar reputation in the community. That's also why homeowners all over North and South Carolina prefer us for their roofing needs.
When you choose us, your project is handled with expert care and attention to detail from start to end. We employ a wide range of contemporary materials and techniques, offering every customer full satisfaction and peace of mind. So, what should you expect when you call us for a service? First of all, we'll give you excellent service. Our roofers will show up on time and get the job done quickly.
We'll treat you with respect and provide a fair price. Second, we have a warranty on our work for as long as you own your property. If anything goes wrong from normal wear and tear or faulty installation, let us know immediately so we can fix it free of charge! Finally, we'll never tack on any hidden fees. You'll know exactly what you're paying upfront—no surprises! We work with all property types, from homes to commercial spaces, and we have a proven track record of customer satisfaction. Don't want to take our word for it? Contact us today or read through some of our testimonials or referrals. We are only a phone call away!