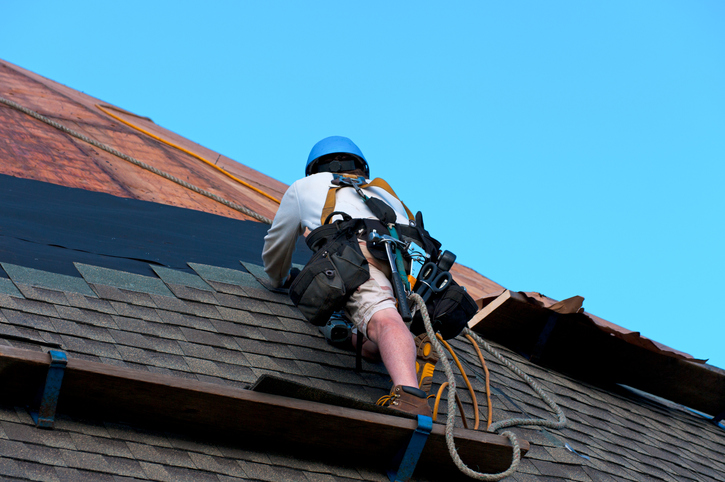 When you need roof replacement, you only want to work with the best. Experienced roofers give you the best chance of having the highest possible quality for your roof installation. But there's another important reason to choose your roofing company carefully: You only want to work with an insured roofer. Why is this so important? Eason Roofing has three reasons.
Murphy's Law is real – You're probably familiar with Murphy's Law. Things can – and often do – go wrong when work is being done at your home. Roofing is one of the most dangerous jobs out there. Professional roofing companies want to protect their employees, so they carry insurance to cover any injuries or property damage that happen on the job site.
It protects you, too – Hiring insured roofers is one way to make sure you're not held liable in the event of an accident or damage to your home. If you take a chance and hire an uninsured roofer, you could be responsible for any bills for medical treatment or property damage.
It's a matter of trust – Roofing companies have insurance to show their integrity and trustworthiness. They'll stand behind the work they do and the way they do it.
Get insured roofers for your slate roof replacement by calling Eason Roofing. Our expert roofing contractors will install a new roof on your home while putting quality and safety first.
Eason Roofing is a residential and commercial roofing contractor serving Rock Hill, Fort Mill, Lake Wylie, Clover, and surrounding areas of North and South Carolina. Contact us for a free estimate on roof repair and roof replacement.