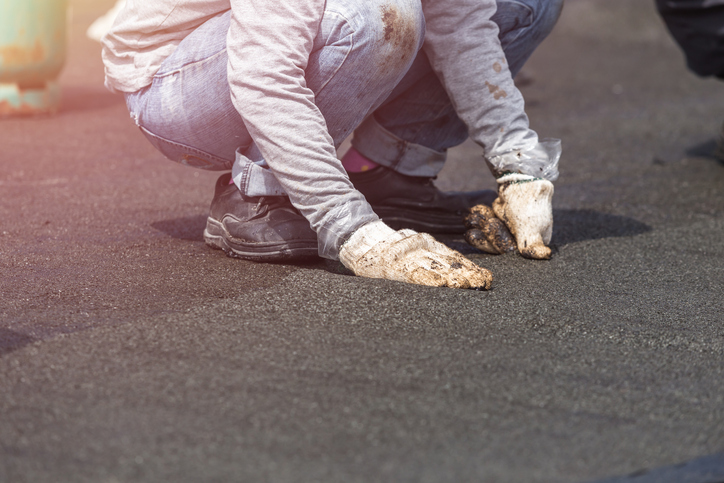 It's no secret that the average residential roof can develop some problems over the years. However, a commercial roof can face its fair share of troubles, too. If you own a business or are a facilities manager, what should you look out for? Here at Eason Roofing, we're experts in commercial roof repair in Rock Hill, SC. Here are five common commercial roof problems you should be aware of.
Roof leaks – The number one problem that occurs with any roof is a leak. Property owners and managers should always keep an eye out for water spots or drips.
Ponding or standing water – Many commercial roofs are flat, which can lead to issues with standing water. Unfortunately, these pools of water can cause damage to the roof if ignored.
Installation and maintenance issues – Poorly installed roofs will have a host of issues just waiting to happen. The same can be said if you neglect your roof year after year. Always hire an expert commercial roofing contractor to install roof andmaintain it.
Surface erosion problems – Single-ply roofs are especially prone to splitting, shrinkage, blistering, and other surface issues.
Blow-off, billowing, or tenting issues – If a roof isn't properly glued to your substrate, parts of your roof may billow or blow off. =
If you notice these or other problems, call Eason Roofing for commercial roof repair in Rock Hill, SC. Our commercial roofing team will take a look and give you a repair or roof replacement estimate.
Eason Roofing is a residential and commercial roofing contractor serving Rock Hill, Fort Mill, Lake Wylie, Clover, and surrounding areas of North and South Carolina. Contact us for a free estimate on roof repair and roof replacement.