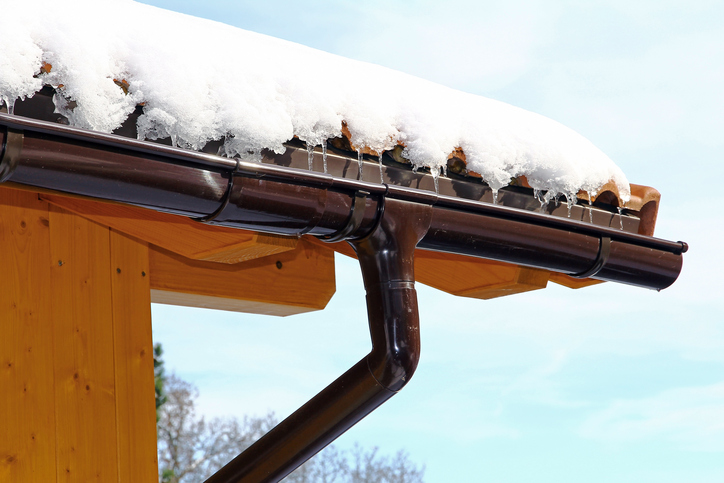 During the winter, your roof can really take a hit from Mother Nature! While we don't typically have huge amounts of snow in our area of the Carolinas, we do have to deal with ice, rain, and wind – all of which can wear down one of the most important parts of your home. As a leading provider of roof repair in Rock Hill, SC, Eason Roofing wants you to avoid roofing problems, especially during the coldest time of the year. Here are five common roof repairs you may encounter this winter:
Full gutters – Your gutters collect a lot of leaves, twigs, and other debris during the winter. This can cause serious clogging. When left ignored, this can lead to serious issues like roof leaks. Clean your gutters periodically to avoid this issue.
Fallen trees – Trees and limbs that are weakened by age or drought are more susceptible to falling. This is especially true when winter storms cover branches in ice. When trees, branches, or limbs fall, they can cause damage to your shingles and roof. Even if there's no major damage, debris that stays on your roof can lead to mildew and mold growth.
Bad shingles – Wind, ice, and snow can cause shingles to crack or fall off. Keep an eye on your roof during the next few months and replace any damaged ones immediately.
Ice dams – If it does snow, a build up of ice and water can develop underneath your shingles. This moisture buildup is called an ice dam. Ice dams can cause severe structural damage to your roof. After a snowstorm, call us to inspect your roof for problems.
For more information on these and other roofing problems, call Eason Roofing today. We provide roof repair in Rock Hill, SC and surrounding areas like Lake Wylie, South Charlotte, and Clover.
Eason Roofing is a residential and commercial roofing contractor serving Rock Hill, Fort Mill, Lake Wylie, Clover, and surrounding areas of North and South Carolina. Contact us for a free estimate on roof repair and roof replacement.