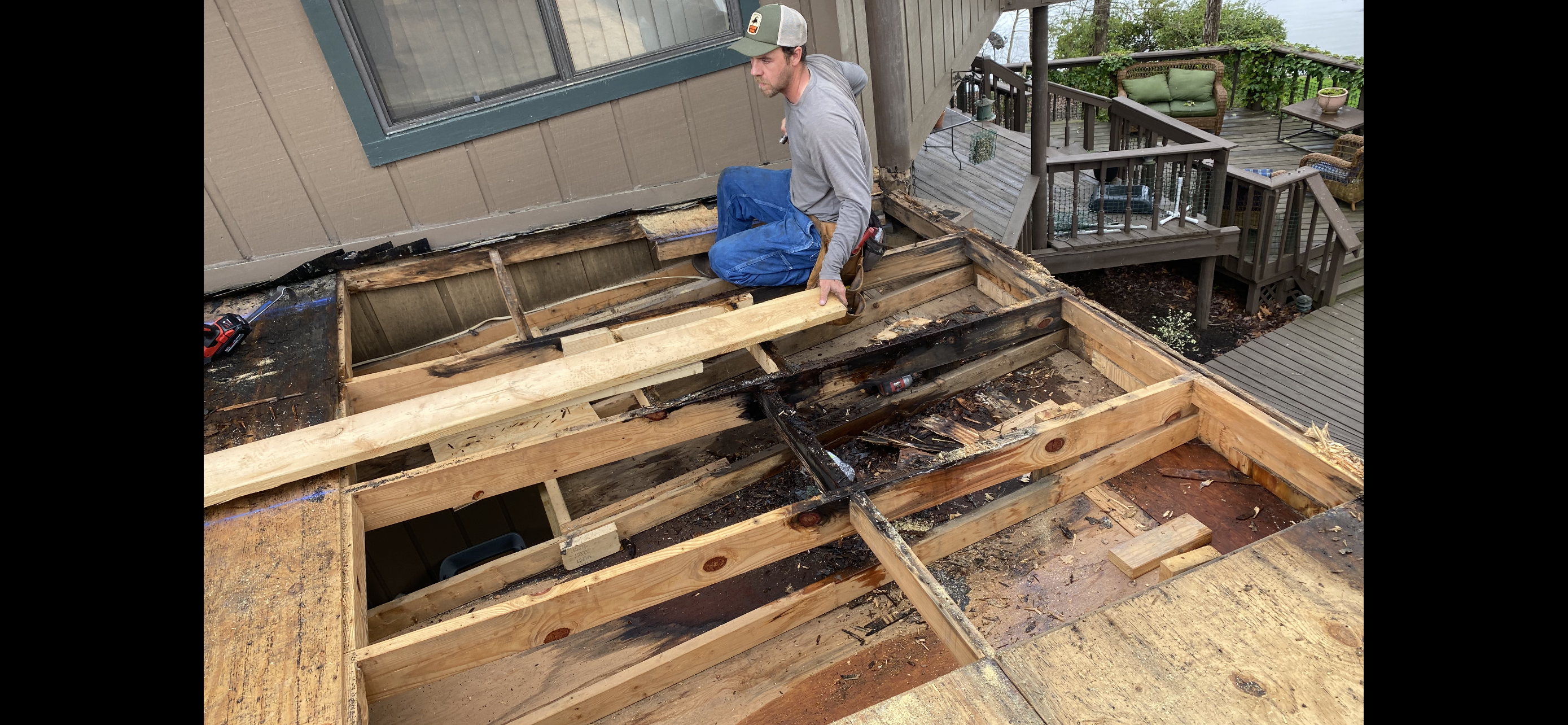 Rain or shine, roofs are the unsung heroes of our homes and businesses. Whether it's protecting us from blistering heat in summertime or a cold snap during winter months, roofing maintenance is an absolute necessity to ensure that we remain safe and sound under these protective layers. 
When it comes to commercial properties, proper roof maintenance carries especially high stakes – after all, the health of operations depends on its timely upkeep.
Unfortunately, unlike families who can quickly relocate during repairs, businesses aren't as fortunate. For the safety of their employees, operations must be suspended to ensure complete replacement and cleaning of shingles and gutters. 
Proper upkeep is essential for peace of mind and safety in any workplace. This could potentially cost the business thousands due to lost productivity – proving that proactive roof maintenance is in any company's best interest.
It would be best if you considered scheduling a general professional assessment of your commercial roof at least twice per year. These assessments are immensely beneficial and will save you time, money, and peace of mind, all while ensuring that the workflow for your business isn't disrupted in any way.
Consistent Roof Maintenance Prolongs the Life Span of Your Roofing Structure
It's easy to assume that home inspections are a DIY project, but the truth is your roof can be tricky terrain – it's best left in the hands of those who specialize in this domain. Professional and certified roofers are trained in spotting any problems you may have missed with your inspection and will provide repair recommendations that result in a longer-lasting rooftop.
Moreover, when you opt for a commercial roof repair project, it comes with an assurance of one year warranty, which adds to the peace and comfort. With this warranty guarantee in place, businesses can be sure that the job will be executed flawlessly from the get-go!
Transforming the facts into numbers, we can observe that inside and outside inspection of a roof increases its lifespan by up to 50 years. Therefore, to commence with exterior and interior inspections includes examining for harm or any other irregularities like:
Broken or missing shingles

Water leaks

Cracks and holes in the roof
Finally, it is essential to know that regular maintenance is critically necessary for any commercial building owner. It will help businesses save money by avoiding unnecessary repairs and extending the lifespan of their roofs through proper inspections and upkeep. 
Additionally, professional inspections will provide your business with peace of mind knowing that all exterior elements are guarded against – resulting in a safer operating environment.
Proactively Prevent Emergency Repairs to Keep Your Business Operating Smoothly
Establishing a routine of roofing maintenance ensures that your business can keep running without any disturbances or pauses. In addition, you guarantee operations move forward efficiently by taking the necessary steps to maintain your roofing system correctly.
In times of uncertainty and difficulty, no business owner wants to risk the regular operations of their enterprise – mainly if roof issues are at fault. As a result, it is essential to take notice of any potential roof problems in your office or establishment before they grow into unmanageable situations. Don't wait until there's leakage or further destruction; be proactive and address these issues head-on!
Generally, roofing products last for 15-25 years if properly cared for. However, without regular maintenance, the life expectancy of a roof can be drastically reduced— leading to costly repairs and heightened anxiety. If you are situated in an area with varying weather conditions, you must hire professionals to conduct periodic inspections of your commercial roof. Doing so will ensure the following:
The safety of employees and customers

Financial savings from emergency repairs

Prolonged life expectancy for your rooftop
Ultimately, a commercial roof is essential in keeping businesses running smoothly. By taking the necessary steps to maintain this structure – such as scheduling regular maintenance and inspections – you can be sure that it is strong enough to support operations without disruption or disturbance. 
Regardless of the size of your business, do not forget to take care of your roofing system, as it will save you time, money, and peace of mind!
Improvements in the Field of Energy Efficiency
Making sure your commercial roof is in the best condition provides a safe and appealing space for those using it and can also help reduce energy costs. Believe it or not, neglected roofs can be responsible for higher electricity bills. Regular maintenance on your roof will ensure these costly issues are avoided.
You can make your commercial roof more energy-efficient by selecting a lighter shade, improving the insulation underneath it, or opting for an alternative to asphalt shingles. With the vast selection of roofing materials available, you can give your business or industrial space a unique look and boost its energy efficiency in all seasons!
Year-round energy efficiency is essential. Not only does it prioritize your comfort in the workplace, but it's also cost-effective in the long run. Instead of forking out extra money on skyrocketing utility bills, maintain your roof regularly – you'll be thankful later!
Long-Term Cost Savings
The costs of adequately assessing a roof before it needs full repair or replacement are significantly lower than waiting for the issues to become so severe that you need repairs done. 
Taking action now instead of later will result in significant cost savings for your business. Take your time with the damage being done and your pockets being empty; regular inspections and maintenance work can provide long-term financial relief. The point is simple – don't miss out on tremendous opportunities to save time and money!
Your business will maintain its value, charm, and allure by consistently scheduling roof service calls and preventive maintenance. As a result of this practice, you'll save time and money – but what matters more is the lack of disruption to productivity at work. This is why commercial areas must prioritize roof maintenance today; numerous entrepreneurs have attested that it's pivotal for success.
Talk to Us for Professional Roofing Maintenance!
At Eason Roofing, we understand the importance of a commercial roof. We are dedicated to providing our clients with thorough inspections, repairs, and installations to ensure that your property remains in top condition for years to come. 
The bottom line is that regular maintenance and inspection of your commercial roof is one of the most important investments you can make in its integrity and longevity. 
By taking these steps to protect it, you can be confident that your building or industrial space is secure – resulting in safety, comfort, financial savings, energy efficiency, and overall peace of mind. 
Contact us today for more information on how we can help you maintain a robust and reliable roofing system. Don't wait until it's too late – contact Eason Roofing now!