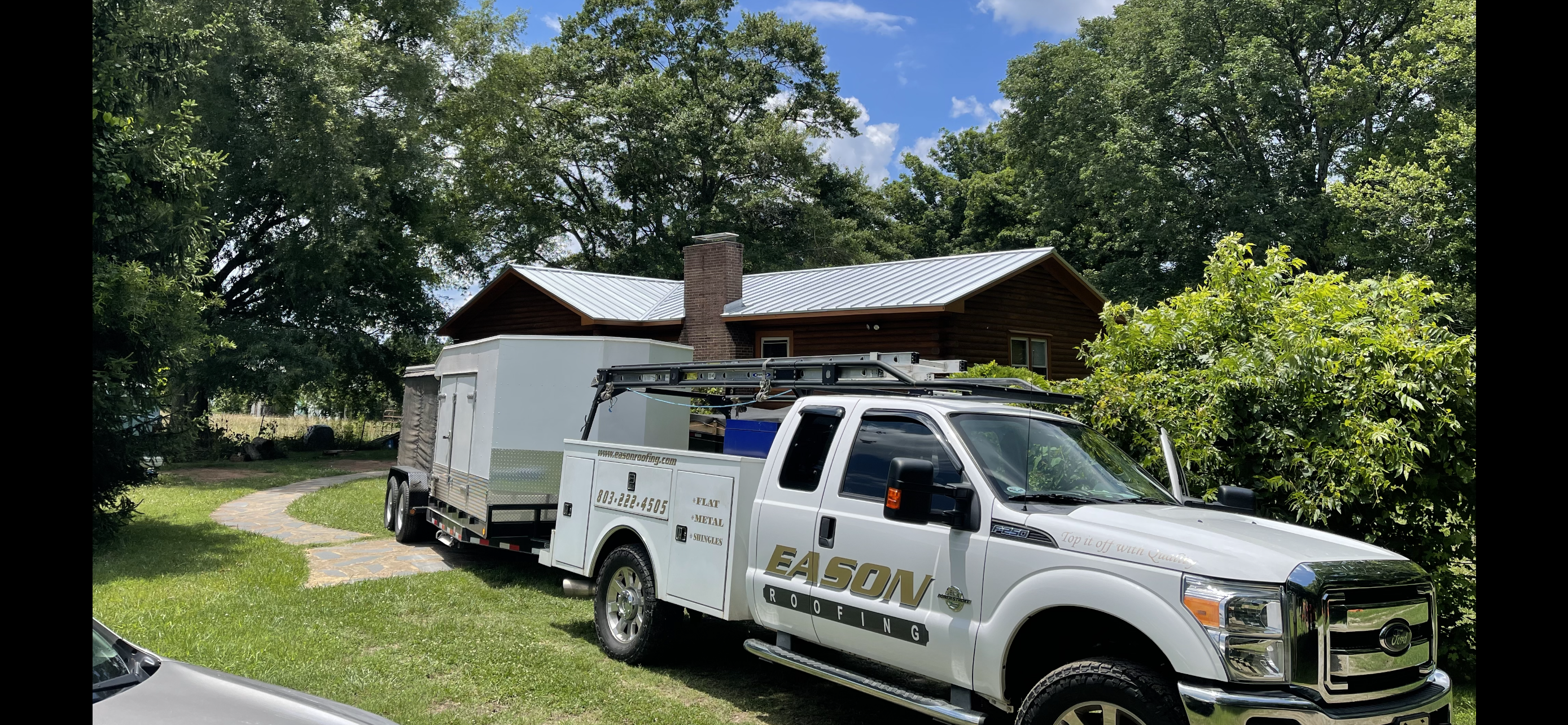 Many things could tell you how to tell a good roofing contractor in North Carolina from a bad one. The one most sought is the quality of their work. Before hiring a roofing contractor in North Carolina:
Look for references and examples of their previous work.

Ask those references about the quality of their work and if they were happy with the results.

Check for any reviews or ratings from past customers; this will give you an idea of how reliable and professional the roofer is.
The most important part of a house is its roof, which protects you from the summer heat, ice, and downpours. 
Therefore, when it comes to roofing jobs, a considerable investment justifies choosing the best specialist for the work. You may feel more at ease knowing that any issues with your roof are in good hands if you choose the right local roofing specialist. 
Use these tips to assist you in selecting the best roofer for the job, whether installing, repairing, or replacing a roof.
Learn the Difference Between Independent Contractors and Roofing Companies
The two main types of contractors to consider are independent contractors and roofing companies. Both will work, but one may be more suitable for your project.
A private roofing contractor is recommended for projects that can be completed more quickly, such as roof repairs. There is only one employee; thus, you will only need to communicate with one individual. This feature could potentially be a disadvantage because it might prolong the process's completion time. Furthermore, warranty issues might be hard to find.
A roof replacement is a significant project that a roofing contractor in North Carolina will embark on. As a result, you might receive better offers, a quicker response time, and a warranty from a roofing business. However, if you work with a bigger organization, you can find yourself corresponding with many individuals at various project stages.
Get Everything in Writing
Every task, no matter how big or small needs a written quote so you can budget and clear of unforeseen expenses. 
A formal quote keeps you both on the same page and allows you to refer to it in case any concerns occur with estimations or timetables. Although this cost might vary slightly, knowing what to expect is still helpful. 
Ask the roofer to include the cost of the supplies, a pricing breakdown, a payment plan, and any required insurance.
Check Their References
When choosing any expert, including a roofer, word-of-mouth referrals from dependable relatives and friends can go a long way. 
Always request at least three client references so you may learn more about their work and methodology. If they kept to the budget, whether there were any project delays, and whether the client was satisfied with the result, generally, are some things to ask their references. 
Check their web reviews, remember. You can use this information to determine whether they are a good fit for your available position.
Meet Them in Person
It's ideal to meet your prospective roofer in person so you can discuss things in person. You can also learn more about how they operate and ask pertinent questions. After meeting them, you could feel more at ease receiving updates and reports on the progress of your project if you decide to hire them.
Hire Based on More Than Just Price
Don't rely on your quote, even if getting a fantastic value and staying within your budget are crucial. Depending on the size of your home and roof, a new roof typically costs around $9,000. However, the cost of numerous more minor repairs might vary substantially. 
Do your homework to verify if the price provided to you is fair, but also consider other elements like availability, working preferences, references, experience, and the sort of project.
Include a Cleanup Strategy
If your family and pets are still there when the task is finished, leftover trash and materials, such as small nails and asphalt, can harm them. To ensure everything is covered, creating a cleanup strategy with your roofer is crucial. 
Not only should you plan a final inspection of your roof and property, but you should also be sure to find out how they plan to clean up the job site each day so you know what to expect.
Give Your Roofing Contractor the Full Details
Before making any calls:
Plan out your roofing project to prevent difficulties or going over budget.

Give any roofing contractor in North Carolina you employ as much information as possible, including the precise problems you're having with your roof, previous repairs, damage, and more.

Give them what information you can, even if you need to figure out what the problem is, and arrange a time for them to look at your roof so they can find out more.
Ask About Licenses and Insurance
A good roofer should be appropriately licensed and insured. Ask your roofer for proof of both, as they are legally required to work in North Carolina. You should also ask potential roofers if they have additional certifications or training that would indicate their competency in the field.
A good roofer will provide you with a detailed estimate for your project that includes all of the materials and labor costs associated with it. A reputable roofer will also be able to provide you with an expected timeline for completion. This should include a start date, an estimated time of completion, and any payment schedules or milestones. Be sure to get this in writing before signing any contracts with your chosen roofer.
Not all states demand licenses for roofers. Texas, for instance, doesn't. However, many states do, so check with your regional administration. Ask the contractor how they can demonstrate their expertise and skill if your state does not require licensing. 
Workers comp and liability insurance are also necessary to protect your house and everyone involved in the event of an accident. Hiring somebody without the appropriate paperwork could endanger you both.
Agree on a Timeline
Whether your project will take three days or three weeks, it's crucial to lay out a solid schedule so that both parties are aware of when to anticipate things to happen. Of course, delays might occur, but planning can help the project stay on schedule.
Discuss the project's milestones, anticipated completion dates, and any necessary pre-installation tasks, such as cleaning or ordering supplies. Additionally, you should find out whether there are any days you'll need to be at home for the project and when you may schedule a final check to ensure everything is to your satisfaction.
Eason Roofing is the team you can trust with all your roofing needs in North Carolina and the surrounding areas. With years of experience, we're here to provide you with a smooth and successful job from start to finish. We're a trusted roofing contractor in North Carolina always ready to meet your roofing needs! 
So call us today for an appointment to discuss how we can help you get the best results for your project.