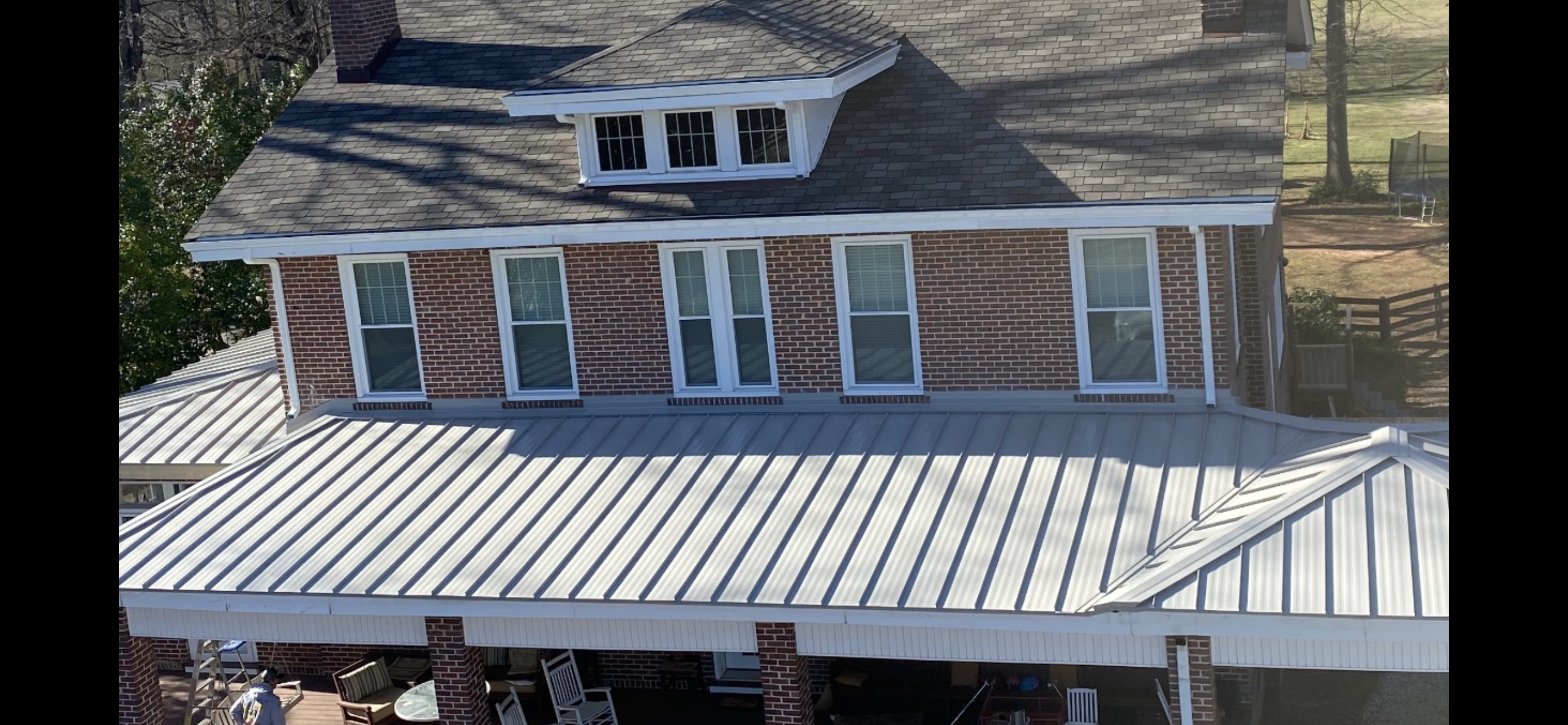 Roof damage is a serious issue that can compromise a building's structural integrity. Unfortunately, several homeowners are unaware of when their roofs need to be repaired or adjusted. You could wind up with a completely destroyed roof if you don't recognize early damage indicators and respond accordingly. Luckily, Eason Roofing is always ready for any roofing repair even in urgent times. 
Signs That You Need Roof Repairs
You must know when to have some roof repair. To guide you throughout this whole roofing process, here are several signs that your roof requires repair:
·
Leakage in the roof
The typical indicators of leakage are water stains, standing water, and moisture in the attic. If you see signs of leaking water whenever it rains, your roof has cracks or holes that need to be sealed.
·
Paint Peeling
When moisture accumulates near your rooftop, the paint begins to peel. This causes discolored portions on your roof, which might be grey, yellow, or brown. As a result, if the color of your roof paint is blistering on the ends, you should seek roof repair services.
·
Shingles with Cracks
Hail, rain, and storms have a major negative impact on shingles. If you reside in a location that experiences intense weather, you should always check for damaged or missing shingles and repair them.
·
Gutter Granules
Shingles normally break down as they age, and the granules are taken to the gutter when it rains. As a result, granules in your gutters indicate that your roof requires maintenance. If the sum is large, you will need replacement services.
·
Rafters Sagging
Your roof should be straight and stable at all times. If your roof rafters are bending or drooping, this could signify water accumulation. Roofing contractors should examine and repair your roof.
·
Sunbeams entering the house
Repair services are required for roofs with cracks and holes that allow light into the residence. This sign will be visible during the daytime. You should promptly cover any gaps in your home that allow sunbeams to enter.
·
High Utility Bills
Cracks in the roof can allow air and heat to escape your home. If this occurs, your HVAC system will have to work harder to maintain the desired inside temperature. As a result, substantial energy costs arise. If your energy bills are particularly high, you should inspect your roof for openings.
HOW TO CHOOSE A ROOFING COMPANY
Roof replacement is a huge decision. It's self-evident that you want the most excellent roofing contractor for the job. But how do you know where to start looking? Here are a few tips to take note of:
Check for licenses and insurance
Having the proper tools, materials, and safety gear is critical when doing roof repair. It is also necessary to have prior experience. Reputable roofing contractors have the required permits and licenses. A high-quality roofing contractor will also have all necessary insurance for its employees, which will protect them if someone is injured while installing your roof. As a homeowner, you should never choose a contractor who cannot show proof of sufficient insurance for their workers.
Examine previous work
For most service-oriented firms, reputation is everything. People who have previously utilized a company's services can leave unbiased, third-party reviews on the internet. You can either ask the company for a list of previous clients to call or look up information about the company's previous jobs online.
In-Person Meetings
It's always preferable to meet your potential roofer in person so you can discuss your options. You can also ask pertinent questions and understand how they operate. If you decide to hire them, having met them first may make you feel more comfortable receiving project updates and reports.
Obtain written finance agreements
Every part of your roofing installation should be thoroughly documented, but you should pay special attention to the financing arrangements. A reputable roofing business will assign a trained representative to walk you through the contract and answer any payment-related queries you may have. There should be no parts of the agreement that are unclear.
Give your roofing contractor all of the pertinent information
Plan out your roofing project before making any calls to avoid difficulties or over budget. Make sure to provide as many facts as possible to any roofing contractor you employ, including your specific roofing difficulties, previous repairs, damage, and more. If you're not sure what the problem is, just give them as much information as you can and schedule an inspection of your roof so they can learn more.
Hire not just based on the price
While it's crucial to receive a good bargain and keep within your budget, don't rely exclusively on your quote. Instead, do your homework to discover if the price is reasonable, but don't forget to consider other criteria like availability, working style, references, experience, and the sort of assignment.
Determine a timeline
Whether your project will take three days or three weeks, creating a timeframe that both sides understand is critical. Although delays are inevitable, defining expectations might help keep the project on track.
Include a plan for cleanup
Schedule a final inspection of your roof and property, but make sure to inquire about how they'll clean up the job site each day, so you know what to expect.
WHY SHOULD YOU CHOOSE US?
At Eason Roofing, we mainly consider the quality service we provide our clients and value the excellent feedback they provide. During this time, we have to build a foundation of trust with our customers. We ensure you get the best out of our company when it comes to roof repairing- providing you with the best of our professional roofers to fix your roof, make your home better, and get the satisfaction you deserve.
Don't hesitate to call us and experience our services firsthand. If you would like to schedule a consultation or learn more about who we are and why we're the best, please contact us through our customer service hotline or visit our website today.