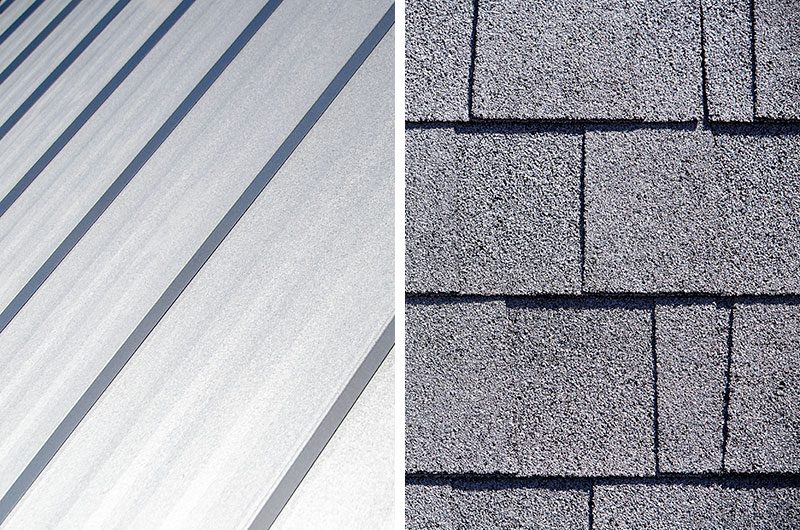 Replacing a roof isn't something most homeowners look forward to. Finding a reputable roofing company to hire can be difficult enough. However, the decisions don't end there. You're also expected to give your input on the style and materials that will be used to create your new roof. For example, should you install a metal roof or a shingle roof? As with any decision you must make, you can find pros and cons for both. Here are some facts to keep in mind as you plan for this important home improvement project.
Why a Metal Roof May Be Right for You
If you ask roofing contractors about the pros and cons of metal roofing, you'll usually hear them praise its longevity and caution about its price. Although metal roofs can cost several times more than their asphalt shingle counter parts, they'll often last at least 60 years. When you consider that a shingle roof lasts around 20 years, the costs can even out over time.
Metal roofing stands out for its endurance in other ways, too. It's fireproof and it holds up well in extreme weather conditions. If you choose a seamless metal roof like the ones we install, you'll get an extra measure of protection from leaks.
Why a Shingle Roof May Be Right for You
If cost is the single-most important factor in your roofing decision, then shingles may be the best choice for you. Even though they cost less than metal or other roofing materials, asphalt singles still have a good track record. Although they are more susceptible to hail and wind damage, they're easy to repair and install. There are also lots of different options for colors, patterns, and styles that aren't available in other types of roofs.
As you can see, there's really no wrong way to go when you choose what type of roofing materials to use. If you're not sure which decision is best for you and your home, talk to your roofing contractor. He or she will be able to help you weigh the pros and cons before you make a decision.
Eason Roofing is a residential and commercial roofing contractor serving Rock Hill, Fort Mill, Lake Wylie, Clover, and surrounding areas of North and South Carolina. Contact us for a free estimate on roof repair and roof replacement.