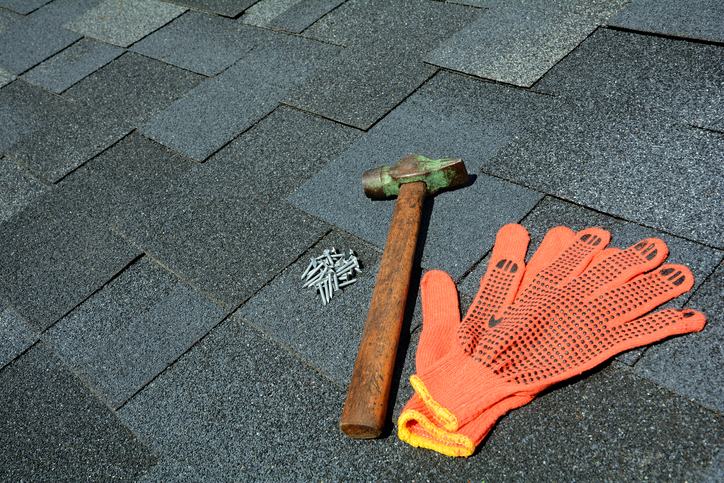 When it comes to home improvements, there are jobs that are fun and those that aren't so fun. Redecorating or remodeling your home can be fun. Dealing with roof problems usually isn't. But there is some good news if you're dealing with a roof that's leaking or showing its age: A total roof replacement isn't always necessary. Here are a few guidelines roofing contractors use to determine if a roof repair or roof replacement is needed.
Determine the root cause of the problem. Yes, your roof is leaking. But what's causing the leak? Are you just missing a few shingles? If so, there's a good chance that a roofing repairs will solve your issues. However, if you have rotten wood that's decades old, a roof replacement may be the most cost-effective solution in the long run.
Think about your long-term plans. Do you plan to stay in your home for many more years? In that case, you may want to invest in a new roof. You'll also want to consider what types of roofing will give you the best return. For example, metal roofing costs more upfront but lasts several times longer than traditional shingle roofs.
Ask about all your options. Reputable roofing companies won't hesitate to tell you about the pros and cons of roofing repair and roofing replacement. If only a part of your roof is damaged, like if a tree falls on one corner of your home, a partial reroofing job may do the trick. Roofing contractors should always be willing to discuss every option with you.
For honest answers to all your roofing questions, call Eason Roofing. We're roofing contractors in Rock Hill, SC and surrounding areas of the Carolinas. As one of the region's premier roofing companies, we're committed to giving you the best results possible. Regardless of whether you choose roof repair or roof replacement, you'll know you're getting quality work. Call today for your free roofing estimate!
Eason Roofing is a residential and commercial roofing contractor serving Rock Hill, Fort Mill, Lake Wylie, Clover, and surrounding areas of North and South Carolina. Contact us for a free estimate on roof repair and roof replacement.