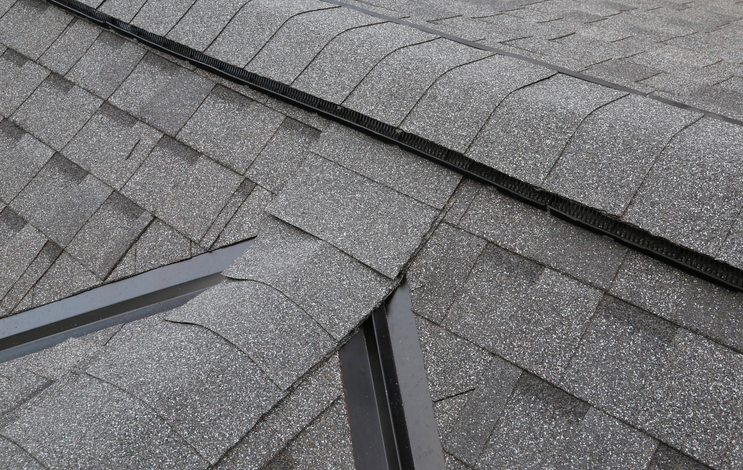 Springtime is the right time for many homeowners to work on improvements and repairs around their property. This is especially true for roof replacement jobs. The roofing contractors at Eason Roofing have a few reasons why you should call a home roofing contractor today for service in Fort Mill, Charlotte, Rock Hill, Clover, Lake Wylie, and surrounding areas of North Carolina and South Carolina.
Ignoring roof problems increases the risk of other damage – After a long winter, your roof may not be in the greatest shape. In some cases, the damage can be repaired but in others, a full replacement is needed. Putting off this work can cause further harm to your home. Missing shingles and other damage exposes your home's interior to the outdoors. Water damage to your ceilings and walls is one of the most common problems.
Consider the ever-changing spring weather – Severe storms are very common in the spring. Having an old roof places your home at the mercy of the heavy rain and strong winds that come with these systems. Call a home roofing contractor to replace your roof so you won't be worried every time it rains.
Save money in the long run – Replacing your roof now is an excellent way to save money down the road. Old and run-down roofs will need constant repairs this season, not to mention year-round. And these constant repairs are not cheap. In fact, you'll most likely end up spending more money consistently fixing a flawed roof, than on one roof replacement.
Do you need a new roof at your home in the Lake Wylie, SC and Charlotte, NC area? The roofing contractors at Eason Roofing will help you with all your roofing needs. Get a free roofing estimate today!
Eason Roofing is a residential and commercial roofing contractor serving Rock Hill, Fort Mill, Lake Wylie, Clover, and surrounding areas of North and South Carolina. Contact us for a free estimate on roof repair and roof replacement.