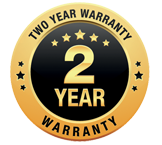 Roofing Warranties & Guarantees
As you prepare to hire a roofing contractor, consider the following items:
Eason Roofing, LLC issues a LIFETIME WARRANTY Guarantee on a roof replacement. All warranties are in accordance with the purchase contract. With an offer to purchase an upgraded lifetime warranty.
Eason Roofing, LLC WARRANTS that for a period of 2 years from the date of completion listed, the roof system installation will not leak water through the system due to:
Ordinary wear and tear by the elements, or
Improper workmanship in installation of the Roofing System and that it shall for the WARRANTY PERIOD, repair any such leaks at no expense to the Owner.
All shingles are warranted by the manufacturer for the specific period indicated on the purchase contract.
What should I look for roofing warranties?
Basically, there are two types of coverages that you should ask your roofing contractor about:
Coverage against material defects
Coverage against workmanship errors
Our roofs are backed by warranties that cover both for up to 2 years. Ready to get your new roof? Call Eason Roofing for a free estimate. Our service area includes Rock Hill, SC, Fort Mill, SC, Clover, SC, Lake Wylie, SC, York, SC, South Charlotte, NC, Gastonia, NC, Belmont, NC, and surrounding areas of North Carolina and South Carolina.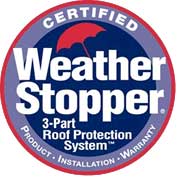 Asphalt Shingle Roof Warranties
GAF-ELK SYSTEM PLUS WARRANTY (Weather Stopper Certified)
This is an extended warranty offered only by GAF through certified roofing contractors. These roofing contractors have been certified for their expertise, professionalism, and proven record of customer satisfaction and appreciation in the residential roofing marketplace.
Here's what you get: Four times the upfront coverage of typical shingle warranties!
GAF-ELK (Best in Business)
Most GAF-Elk Shingle 20 yrs and GAF-ELK "Lifetime" 50 yrs
Covers roofing system? YES! The entire system
Cost of installation labor included? 25 yrs to Lifetime (i.e., same length as shingle) Only 5 years
articles from our professionals
Latest roofing news
Roof ventilation might not be the first thing that comes
Wood roofing materials are an attractive and durable choice when
If you're planning to replace your roof, you may be