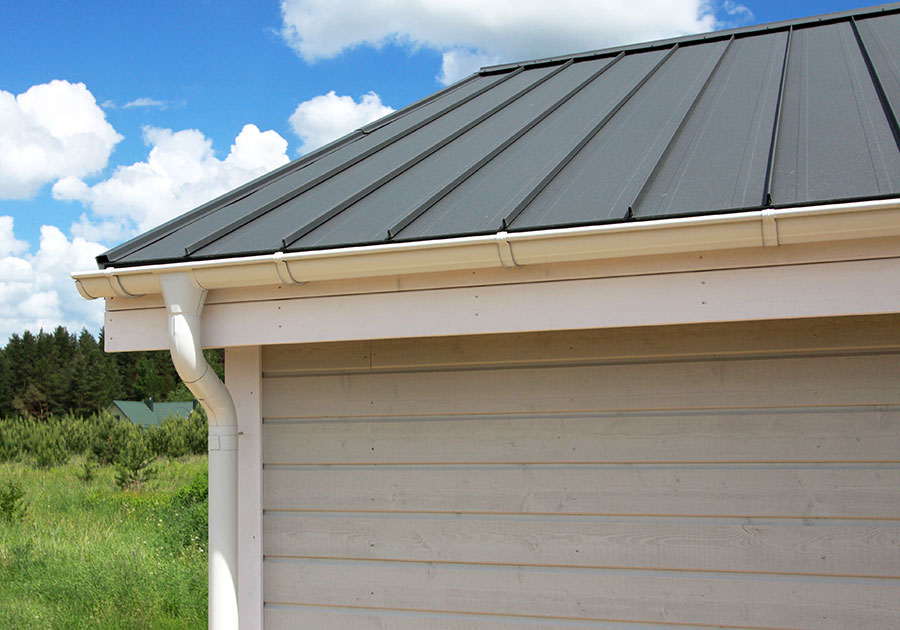 In our previous posts, we've talked about why metal roofing is a good choice for many homeowners. Often, the benefits of metal roofs far outweigh the costs when you compare metal roofs to shingle roofs. Today we'd like to tell you about one of our specialties here at Eason Roofing: seamless metal roofing.
One of the primary benefits of metal roofing is its durability. Studies have shown that a metal roof can withstand high winds and impacts from hail and other debris better than traditional shingle roofs. However, they aren't 100% leakproof. Although metal roofing is less prone to leaking than shingle roofing, leaks can occur where the rivets are inserted into the metal.
So how do you reduce the likelihood of leaks in a metal roof? It's simple: You eliminate the rivets. And the way you eliminate the rivets is by eliminating the seams.
Seamless metal roofing offers homeowners the same long-lasting quality of a metal roof with the added bonus of superior leak prevention. Although there are many ways to produce the materials needed for this type of roof, we discovered that the best solution for us was to build our own cutting machine.
Our mobile fabrication service allows us to do all types of custom metal work, including seamless metal roofing. We bring our cutting machine to your home or business so we can cut and mold the metal to your exact specifications. You'll get roofing that's custom made for your home, barn, or building. It will look great, to be sure. But more importantly, it will give you a precise fit that will withstand leaks for years to come.
This is just one of the ways that Eason Roofing stands apart from the competition. It's a reflection of the approach we take with every roofing job we take on in North Carolina and South Carolina. We promise to deliver superior service and superior work on every residential or commercial roof we touch. If you're ready to install a roof that will last, call us at (803) 631-4505 for a free quote.
Eason Roofing is a residential and commercial roofing contractor serving Rock Hill, Fort Mill, Lake Wylie, Clover, and surrounding areas of North and South Carolina. Contact us for a free estimate on roof repair and roof replacement.